Online Auction Software That Drives Successful Bids and Bidders
Your Competitive Auction Platform Home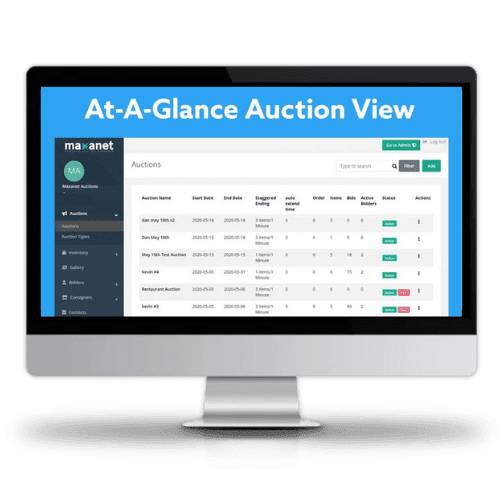 Since 1997… we've been building out the most competitive online auction software platform…
Maxanet takes no commissions from your sales, charge per auction or by number of bids
White label software that's branded for your business; your bidders and data belong to you
No long term contracts
Free mobile admin app so you can build your auctions on the go
Hosted WordPress website with 5 template options

($250 Setup Fee)

Integrated invoicing and MaxanetPay payment card processing
See what others are saying about Maxanet
"We can't say enough about how quickly Maxanet got us back in business after our online software provider went down. Within 24 hours, we were back in the business. Every step of the way, Maxanet's customer support has been there to make sure our auctions run smoothly and close with no issues. And Maxanet Pay credit card processing has been easy to use and administrate."
Chris L.
---
"Excellent product… online offers, inventory management, registration, credit card integration, mass email and a calendar.
It's an excellent tool."
– Ted S.
Online auction capability is no longer nice to have – it's a must-have
Offline auctions mean travel, venue and extra costs for you and your customers
A self-managed business with spreadsheets and manual customer interactions is time-intensive and inefficient
As the number of online buyers grows, it's increasingly important to have an online presence
Get It Done. Own It All.
We provide you with everything you need to start an auction business. Setup is quick. Plus, you own the auction site and all of your data, including your customer email list. So, unlike other auction platforms, we don't advertise competing auctions to your customers.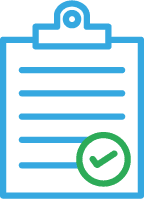 Maxanet offers WordPress templates to help you get your custom auction website up and running quickly ($250 Setup Fee). WordPress is the leading website platform, offering a powerful and flexible solution for your online auction needs.
New iOS/Android Mobile App
The free Maxanet mobile app makes managing your auctions a snap. Manage inventory. Take and upload inventory photos. Make live updates and alternate between mobile/desktop seamlessly.
Integrated Payment Processing
Fully-integrated bidder invoicing and Maxanet Pay credit card payment processing make transactions easy.
See Results With Reports
Analytics and reports give you powerful auction insights you can use. Understand customer behavior to improve the auction experience and increase your success.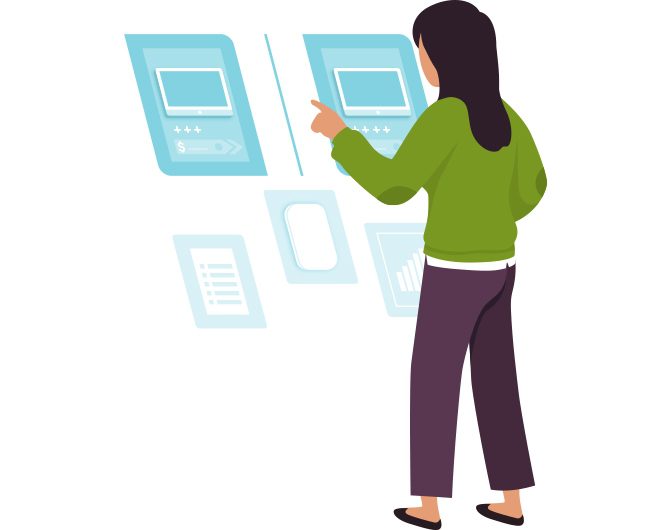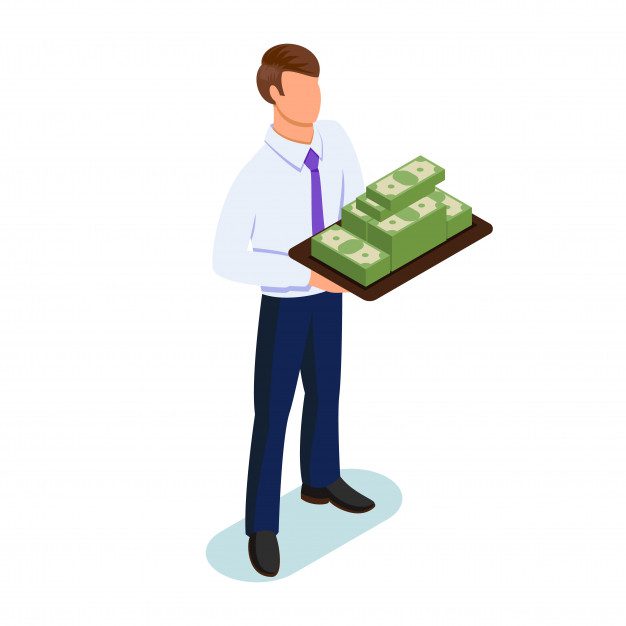 Increase Auction Sales
Maxanet was built specifically for online auctions by industry experts. We have been meeting the needs of auctioneers since 1997, so we understand what is important to you:
Increasing your sales
Protecting your customers from competition
Running a successful business
Experience the benefit of 30 years of software development solely for auctioneers
All this and responsive customer service and support at no additional cost!
Don't waste time cobbling together software to run your auction business. Maxanet's seamless turnkey solution gives you everything you need to run successful and efficient online auctions.
Maxanet takes no commissions from your sales, charge per auction or by number of bids
White label software that's branded for your business; your bidders and data belong to you
No long term contracts
Free mobile admin app so you can build your auctions on the go
Integrated invoicing and MaxanetPay payment card processing
You control how the bidders will pay for their winning items: credit card, debit card, check, cash, ACH or wire transfer
Public auction pages are 100% mobile friendly, bidders can search your auctions and bid items right from their mobile device
Auctions are in real-time with auto-refresh so bidders don't have to keep updating the auction they're bidding on to see if they are winning
Bidders receive real-time email updates when they are winning an item or have been out bid
Bidders have a dedicated account to track all of their bids, review invoices and ability to have a primary or secondary card to pay for purchases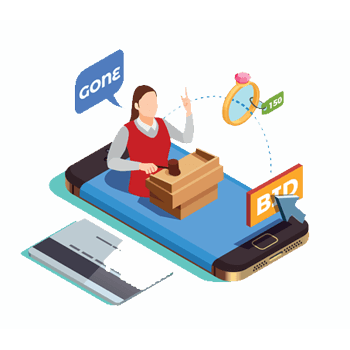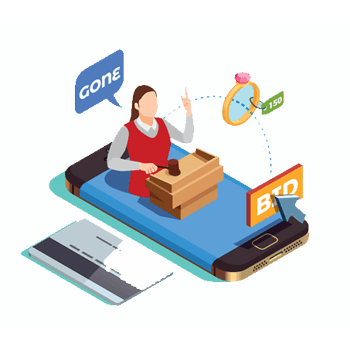 The solution for any kind of online auction
No matter what you're auctioning or selling, Maxanet has "been there and done that." We handle your auctions smoothly and efficiently, making your life easier. Traditional applications are used for:
Wholesale Liquidations
Big Box Retail Liquidations
Livestock Auctions
Restaurant Equipment & Supply Auctions
Business Equipment Auctions
Industrial Equipment Auctions
Wholesale Liquidation Auctions
Collectable & Antique Car Auctions
Real Estate Auctions
Police & Civic Auctions
Charity & Non-Profit Auctions
Personal Property Auctions
More…
And it's not just for auctioneers.
Even non-auctioneers use Maxanet for liquidation, unclaimed property, storage, and restaurant equipment.
GET STARTED WITH MAXANET TODAY
Get started with a demo or free trial.
"I highly recommend Maxanet to companies of any size. It is reliable and saves time. Maxanet allowed us to solve many problems. The inventory management allowed us to add, update and remove items from the auction in real time."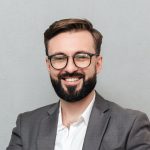 – Ted S., Mid-Market Tech Company
Questions? Send us a message through our Contact Us page.
Ready for your full-featured online auction software?